Asphalt Paving
Better Paving Services, Better Paving Results
Asphalt Contractors Inc. is the best choice for Asphalt Paving Services in SE Wisconsin. Our incredible team goes the distance to guarantee better asphalt results on every job, small and large. If you're looking for an estimate on new pavement, give us a call or contact us online!
Asphalt is the Best Choice for Wisconsin Driveways
&

Parking Lots
There are many benefits to choosing asphalt for your new parking lot or driveway. Asphalt is a more affordable choice than concrete. The smooth blacktop is aesthetically pleasing and can add value as well as curb appeal to any business or home. Most importantly, when properly installed, pavement requires less maintenance and repair. Our experienced contractors will evaluate your needs and deliver long lasting results.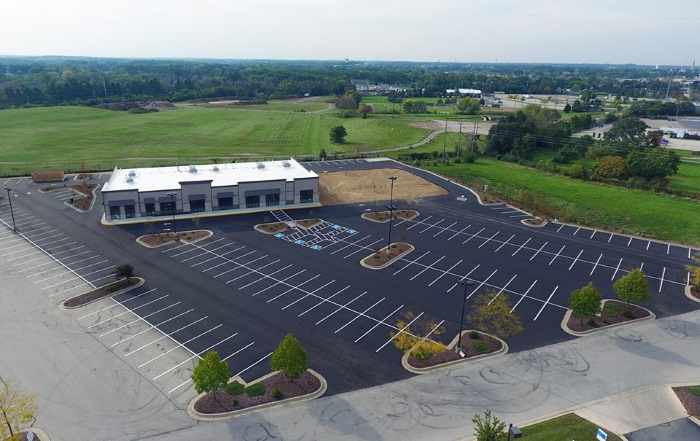 We have 30 years of experience behind our Commercial Asphalt Paving Services. Get an estimate on parking lot paving today!
From start to finish, Asphalt Contractors Inc. will plan, manage, and complete your new asphalt project with unmatched attention to detail and a tried-and-true process. Our asphalt maintenance services will protect your investment from turning into a future expense too.
Check Out Our Past Paving Projects
New Asphalt Project Steps:
Planning – Our expert team of Asphalt Contractors and Project Managers will plan your project to a T so there is no room for uncertainty.
Preparation – Our licensed Asphalt Contractors will contact the necessary parties to be sure your area is cleared for asphalt work to be done (Diggers Hotline, etc). Your area will be inspected and properly marked off for all utility lines including power, telephone, cable, gas, water, sewer and any other necessary acknowledgements. We will also work with the property owner to be sure to take into account any non-publicly documented things we should be aware of such as invisible fences, sprinkler systems, alarm wiring or special plumbing and electrical systems. We will mark off the full area and be aware of all potential complications or special circumstances.
Excavation – What is underneath your new asphalt is just as important as the new paving on top. It's important not to lay new asphalt atop soft ground or damaged under layer asphalt. This could cause future cracks and failures. Asphalt Contractors Inc. will be sure all unusable materials are removed, and only quality material that will ensure long term life of your new asphalt is left in the area we will be paving.
Base and Grading – our experienced asphalt contractors will evaluate the base and then be sure to use the crushed and processed solid material or stone as a quality base. We have top notch equipment (including skid steers, specialized graders, laser levels and a vibratory roller), providing time efficient and effective installation during this process.
Laying the New Asphalt – Once all initial steps are complete and the surface is properly prepped, we will begin the laying of the new asphalt. We will bring an adequate amount of freshly batched, heated pavement mix to the site and work steadily to lay your new asphalt to ensure there is minimal cooling down of any materials while laying.
Compacting – This step is crucial. Compacting is the part of the process that ensures your new driveway, parking lot or street stays together and is able to survive the seasons. We guarantee a smooth, strong, quality finish.
Finish – Our expert Asphalt Contractors will inspect the work complete and be sure the project is completed to 100% satisfaction.
Asphalt Paving Contractors Set the Bar for Quality Services
At Asphalt Contractors Inc. we specialize in commercial and residential asphalt paving; and we can assist you with just about any job, big or small. Whether it is cracks, regular maintenance, or an entire parking lot and driveway paving service, we have the professionals and advanced machinery to get the job done. Our asphalt services are above the rest, we take every job seriously and are prepared to get the job done right while adhering to a strict schedule.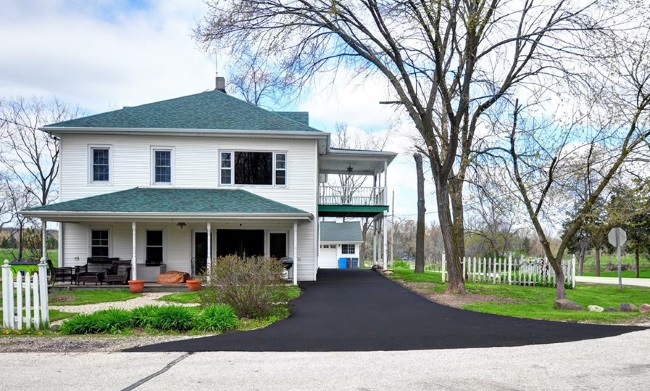 Asphalt paving is a precise job and requires cooperation of the weather and environment to ensure for proper setting. Proper application is key when it comes to asphalt lasting longer and standing up to harsh weather conditions. When choosing an asphalt company it's important to seek out reputable contractors with satisfied customers to back up their work, and availability that fits your schedule. Asphalt paving has many benefits and can serve as an affordable way to seal and coat your driveway. Asphalt is durable and will last years before needing any maintenance. If it does eventually crack it can easily be filled and restored back to its original condition.
Superior Pavement Services in Milwaukee & SE Wisconsin
There's a high demand for asphalt services in Milwaukee County; and Asphalt Contractors Inc. wants to be a top contender for your driveway, parking lot, or road paving project. We're positive our asphalt contractors are the right choice; and we'll prove it through great customer care and superior pavement results. Decades as an industry leader have equipped our Asphalt Company with the machinery, work force, and materials to serve SE Wisconsin with high quality paving and maintenance services. We'd love to discuss your residential, commercial, or specialty asphalt project and give you a free estimate on the work you need, Make Asphalt Contractors Inc. your first call for asphalt services in Wauwatosa, West Allis, and other surround Milwaukee areas.
Located in Union Grove, we proudly serve Racine County and surrounding areas alike, including Lake Geneva, Elkhorn, Waterford, Burlington, Wind Lake, Muskego, and Franklin.