MILWAUKEE ASPHALT CONTRACTORS
SERVING BUSINESSES & HOMEOWNERS ALIKE IN MILWAUKEE COUNTY
Asphalt Contractors Inc. is an excellent choice for asphalt services in Milwaukee, WI. We're equipped to tackle any asphalt project, small or large. From commercial parking lot paving and residential driveway maintenance to aggregate crushing & recycling, we have you covered!
When you choose ACI for your asphalt needs, you'll enjoy high-quality services and longer-lasting results at a competitive price. Find out how we can help you – call us today at 262-878-4678 for a free estimate!
OUR ASPHALT SERVICES INCLUDE: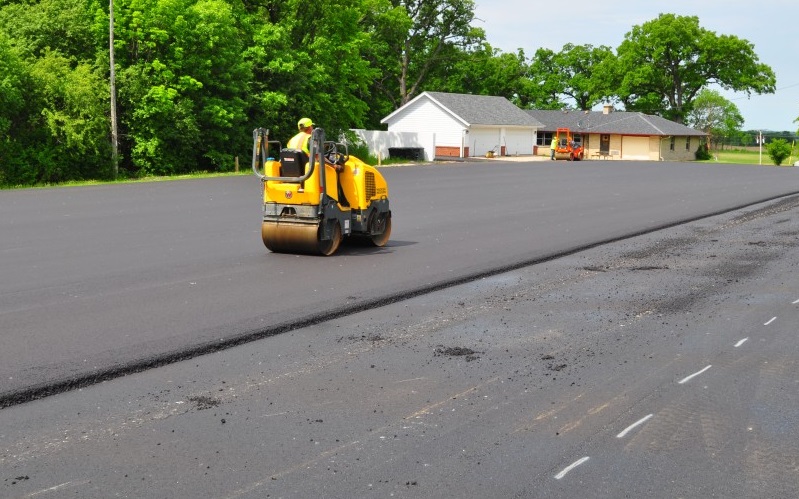 Asphalt paving is what our contractors do best! With skin in the game for more than 40 years now, we're proud of our time- & cost-effective asphalt paving process and the results they achieve. Choose Asphalt Contractors Inc. when you need a new driveway, parking lot, or road paved in Milwaukee County. We do our best to accommodate a work schedule that is convenient for your home or business. Our contractors are courteous of your property while on the job and will clean up any mess our services create. Call us for a paving quote!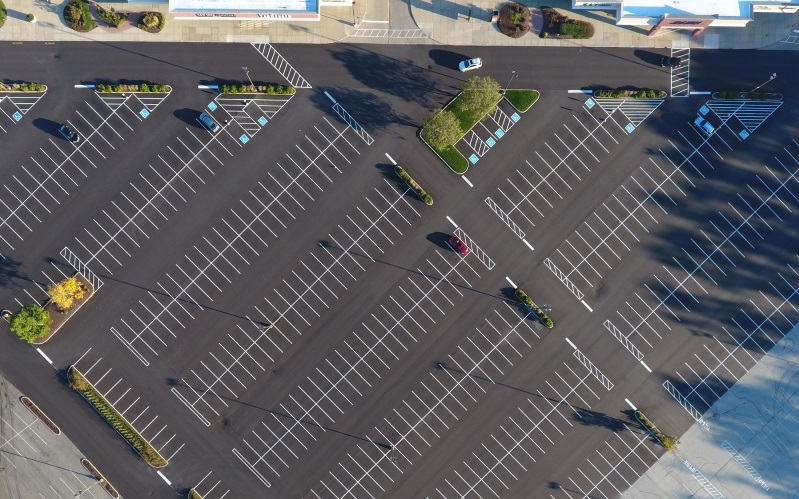 When ACI paves your driveway or parking lot, you'll want those incredible results to last. That's why choosing ACI for ongoing asphalt maintenance is your best bet. We apply the same dedication to asphalt maintenance as we do any other asphalt job. From crack filling & pothole repair to seal coating & pavement striping, we execute tried-and-true methods that ensure your asphalt surface lasts longer and looks better. Proper asphalt care will also reduce your long-term pavement maintenance costs. Get an asphalt maintenance quote today!
FULL-SERVICE ASPHALT SERVICES | COMPETITIVE PRICING, SUPERIOR QUALITY
Asphalt paving and maintenance is just the start of our wonderful services! We offer a full range of asphalt services that help our clients get the most for their money, including:
Milling & Pulverizing
Our milling and pulverizing services are used most often on repaving projects. We'll remove the damaged layer of asphalt and either grind it up onsite to be used immediately or transfer it to our plant for recycling.
Excavation & Site Preparation
An asphalt job done right starts with proper excavation and site preparation. Choose ACI for new construction excavation, landscape grading, drainage ditches, interstate highways, and shopping center developments.
Custom Crushing
Capable of crushing all types of aggregates, we save you money on landfill and trucking costs by removing and recycling your concrete and asphalt construction waste; get a quote on our asphalt crushing services.
Asphalt Manufacturing
Manufacturing asphalt ourselves means we control the quality of the process and end product, always have access to the amount of asphalt we need, and can reduce the overall cost of each project; transferring those savings on to our customers.
Specialty Services
Providing the best asphalt services in SE Wisconsin means we're able to accommodate related needs; including guard rail installation, geo-textile paving, infrared patching, and storm sewer work. Get an estimate today!
Project Management
Your asphalt project will go off without a hitch; that's a guarantee. We carefully plan and manage every aspect of your project from start to finish. We're a full-service asphalt contractor dedicated to your satisfaction.
ACI is the Best Choice for Concrete Work in Milwaukee too!
As a leader in the asphalt industry for the last 35 years, we've established solid standards for the quality of our work – and we apply the same great skills to our concrete projects. Whether we're installing concrete curbs and walkways outside your store front, or enhancing your home with a concrete sidewalk or driveway; we're positive you'll be 100% satisfied with the results.
Choose Asphalt Contractors Inc. for asphalt and concrete services in Milwaukee County, including: Milwaukee, Wauwatosa, West Allis, Oak Creek, Franklin, South Milwaukee, Greenfield, Cudahy, Whitefish Bay, Shorewood, Hales Corners, and more!
Contact ACI online for a free quote, or give us a call at 262-878-4678 for more information!