ASPHALT PLANT & MANUFACTURING
Asphalt Contractors Inc. is able to minimize cost of your new asphalt by manufacturing it ourselves. We do not have to rely on an outside sources price fluctuation or schedule of when it will be ready.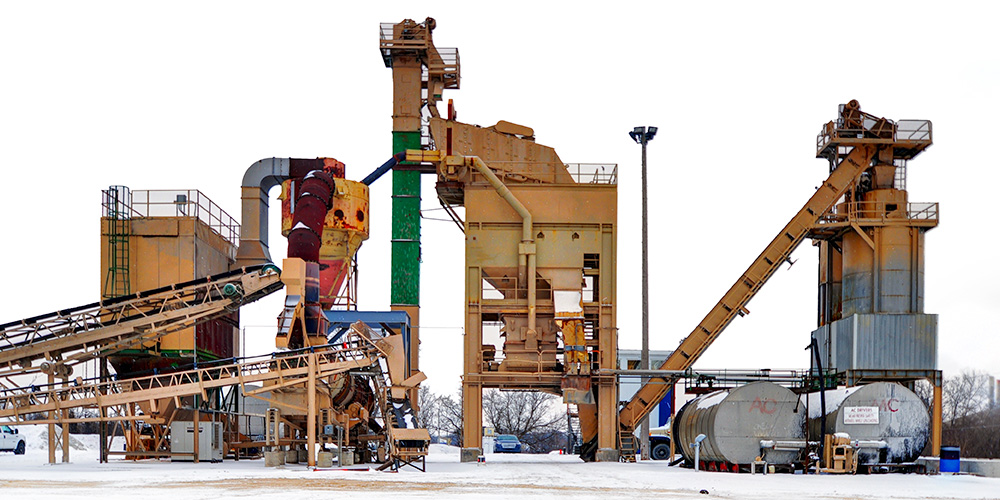 Asphalt Maunufacturing Process
We take the entire process very seriously and only provide quality and long lasting asphalt. All completed and "ready" asphalt is thoroughly evaluated in regards to consistence and purity. We want your new asphalt project to be a solid investment providing long term return.
Asphalt Contractors Inc. also takes environmental friendliness into strong consideration. We recycle the emissions by recollecting them and using the dust and particles to re-use them in the heating process. Asphalt recycling is also part of our process to maintain an environmentally friendly atmosphere and clean system.