ASPHALT MAINTENANCE
TOP-NOTCH ASPHALT PAVEMENT MAINTENANCE SINCE 1979
Asphalt Contractors Inc. delivers rapid, high-quality asphalt maintenance throughout Southeast Wisconsin and Northeast Illinois. Our crews fill potholes, seal cracks, apply seal coating, and perform infrared patching.
The sooner you repair deteriorating asphalt surfaces, the less it costs – water infiltration and erosion get progressively worse as the pavement drops into disrepair. Asphalt pavement gradually changes from dark black to faded grey as the top layer of bitumen erodes, exposing the grey aggregate.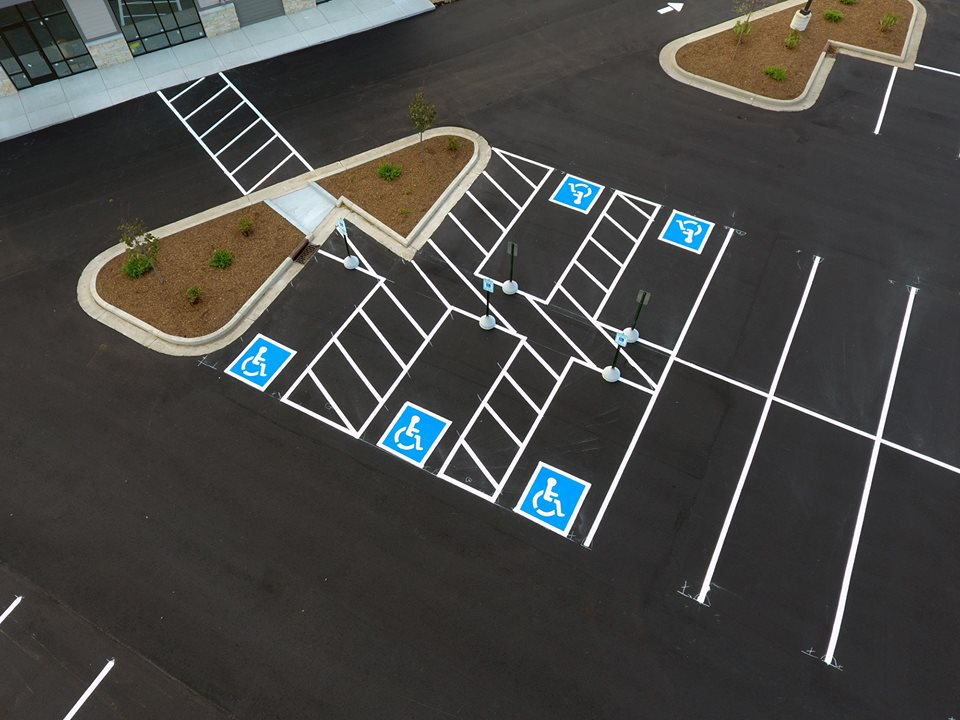 CHECK OUT OUR PAST MAINTENANCE PROJECTS
SEAL COATING
Seal Coating helps protect against water infiltration and oxidation, which prevents cracking and potholes. The surface will also look better for longer. It is recommended to apply seal coating every 3-5 years. Keeping up with this application schedule prolongs the life of asphalt concrete by decades.
CRACK SEALING
Water infiltration, excessive heavy vehicle traffic and base failure can cause cracks in your asphalt pavement surface. We can repair these cracks easily with a hot pour mix, eliminating the need to replace the entire upper layer of the asphalt concrete.
The hot crack sealer is rubberized, so it's waterproof and will expand and contract along with the pavement during seasonal temperature changes. If you allow cracks to go unsealed, water will continue to travel into the base structure causing deeper damage that will deteriorate the base. Annual pavement crack inspection is recommended to avoid substantial repair costs long term.
PATCHING
If you experience significant damage or deterioration in an area of your asphalt pavement, removal and replacement of that specific area may be possible. It is necessary to check if the issue was caused by excessive ground water or poor soil conditions – in which case initial fixes should be applied before patching the area. Asphalt Contractors Inc. will evaluate, recommend and provide the best procedure for this form of maintenance.