Racine Asphalt Contractors
Providing Better Asphalt Services for 40 Years
We've been delivering better asphalt services throughout Racine, Wisconsin since 1979. If you're building a new subdivision and need roads paved, our asphalt contractors are an incredible choice. We help schools, shopping centers, churches, and many other businesses and organizations maintain their pavements year round. Additionally, we're happy to help homeowners care for their asphalt as needed too. A full-service asphalt company, our services include: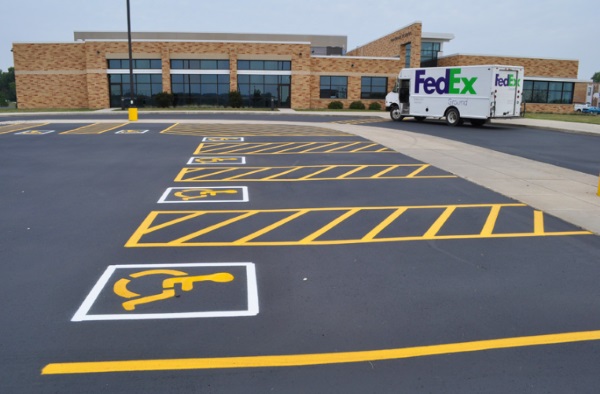 Paving
Asphalt paving is our specialty. We can handle paving jobs small and large; including roads, driveways, and parking lots. Using the highest quality asphalt materials and a tried-and-true paving process, our contractors guarantee satisfaction. Whether we're paving your lot for the first time or repaving it because of extensive damage, we make the entire experience easy by working diligently to fulfill timeline promises, provide upfront pricing, and respect your property.
Maintenance
Asphalt is an investment – you can make the most of it by hiring a reputable contractor like Asphalt Contractors Inc. to care for your pavement. Asphalt maintenance often includes crack filling, pothole repair, seal coating, and striping; we'll determine the best schedule and services for your driveway or parking lot's specific needs. Give us a call to learn more or to schedule service.
Crushing
We have crushing sites in Union Grove and Milwaukee; as well as mobile crushing equipment so that we can visit your job site. We're capable of crushing 3,000 tons per day onsite and/or can transport your asphalt and concrete waste to one of our sites for crushing and recycling.
Manufacturing
The quality of our asphalt is one of the prominent benefits separating us from the competition. That's because we manufacture asphalt, which allows us to control the entire asphalt process from start to finish. We don't have to rely on supplies from outside sources and we can offer our services at a lower cost because of it too. All of our asphalt services are positively affected by the use of better asphalt materials.
More!
Our asphalt services go far beyond the above. We also offer milling and pulverizing services, excavation and site preparation, as well as specialty services like guard rail installation, geotextile paving, infrared patching, and storm sewer work.
We're Pros at Concrete Work Too!
When you're looking for a concrete contractor, make sure Asphalt Contractors Inc. is at the top of your call list. We're experts in concrete work and would love to lay the perfect walkways or driveways for your home, or to install the driveway, parking lot, curbs, and sidewalks of your commercial property.
Asphalt Contractors Inc. proudly serves Racine County areas, including:
Union Grove, Burlington, Waterford, Tichigan, Wind Lake, Raymond, Yorkville, Caledonia, Mt. Pleasant, Sturtevant, and the City of Racine